In the rapidly evolving landscape of the global workforce, the allure of freelance work continues to grow stronger. The year 2023 presents a plethora of opportunities for individuals seeking to take control of their careers, set their own schedules, and explore projects that align with their passions. 
As businesses worldwide embrace the advantages of engaging independent professionals, platforms like Upwork and Fiverr have become a gateway to a world of lucrative freelance opportunities. Freelancers in these high-paying industries can earn an average hourly rate of $20 to $28, with some specialized roles earning up to $1,000 USD/hr.
In this blog post, we will delve into the top 13 high-paying freelance jobs in 2023, shedding light on the earning potential and growth outlook.
Understanding the Freelance Job Market
Before we dive into the specific freelance roles, let's establish a foundational understanding of what a freelance job entails. A freelance job is essentially a project-based engagement wherein a self-employed professional, often referred to as a freelancer, offers their services to individuals or companies on a contractual basis. 
Freelancers have the flexibility to work remotely or on-site, depending on the project's requirements, and can choose between part-time or full-time commitments.
The primary attraction of freelancing lies in its inherent flexibility. Freelancers have the autonomy to set their working hours, allowing for a more harmonious work-life balance. Additionally, location flexibility is a key advantage, as freelancers can work from anywhere in the world, provided they have an internet connection.
Now, let's embark on a journey through the top 13 highest-paying freelance jobs in 2023, exploring each role's nuances, earning potential, and future prospects.
13 High-Paying Freelance Jobs in 2023
1. Public Relations Manager
Earning Potential: $50 to $100 per hour Growth Outlook: 8% growth expected by 2031
Public Relations (PR) managers play a pivotal role in helping companies craft effective PR strategies that enhance their public image. Their responsibilities encompass drafting polished press releases, nurturing relationships with key media contacts, and managing crisis situations. PR managers are in high demand across various industries, with a focus on improving communication through multiple channels, including social media.
To excel in this role, a blend of experience and qualifications in media, online marketing, and related fields is essential. As you gain expertise in handling challenging PR campaigns, you can access some of the most rewarding freelance projects.
2. Media Buyer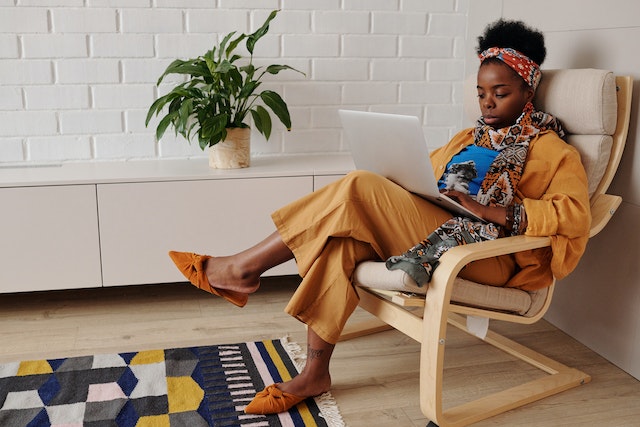 Earning Potential: $50 to $200 per hour Growth Outlook: Approximately 11,000 annual job openings
Media buyers assist businesses in determining the most effective ad placements based on budget and targeting requirements. They manage a wide range of advertising options, from physical and print to digital and broadcast media. In today's competitive landscape, media buyers are instrumental in negotiating favorable rates and reducing advertising costs for businesses of all sizes.
While the demand for advertising agents is expected to decline, media buyers continue to thrive, with thousands of annual job opportunities. Their ability to navigate the intricacies of media placements ensures their relevance in the evolving advertising landscape.
3. Artificial Intelligence (AI) Professional
Earning Potential: $25 to $60 per hour Growth Outlook: 21% growth expected by 2031
Artificial intelligence professionals are at the forefront of innovation, working to harness the power of AI to improve various aspects of life and business. Their roles involve developing algorithms and natural language processing (NLP) models. The fields of machine learning engineering and AI engineering offer lucrative earning potential, with a consistent demand for their expertise.
The projected growth rate for computer and information research scientists indicates a thriving job market for AI professionals. Their contributions are instrumental in shaping the future of technology.
4. Data Analyst
Earning Potential: $20 to $50 per hour Growth Outlook: 23% growth expected by 2031
Data analysts play a crucial role in helping clients decipher complex data sets, uncovering key trends in customer behavior and other business aspects. Their insights enable companies to make informed decisions that drive day-to-day operations. With businesses increasingly relying on big data, the demand for data analysts remains strong.
Freelance data analysts have a median hourly rate, and their expertise is sought after across various industries. As data-driven decision-making becomes the norm, data analysts are well-positioned for a rewarding freelance career.
5. Copywriter
Earning Potential: $19 to $45 per hour Growth Outlook: 4% growth expected by 2031
Copywriting is one of the most common freelance options, offering a wide array of opportunities. Freelance copywriters craft compelling content, including newsletters, advertising copy, emails, ebooks, articles, and more. Strong communication skills and proficiency in the English language are prerequisites for excelling in this role.
While the overall job outlook for copywriters shows modest growth, freelancers enjoy a higher volume of opportunities, often working with clients worldwide. The ability to create engaging content is a valuable skill in the digital age.
6. Project Manager
Earning Potential: $19 to $45 per hour Growth Outlook: 7% growth expected by 2031
Project managers thrive on analyzing complex business processes and identifying improvements for existing workflows. They play a pivotal role in ensuring teams meet deadlines, eliminating uncertainty, and optimizing resource allocation. The demand for project management specialists remains steady, with a positive outlook for the future.
As freelance project managers, professionals can access a range of projects and industries, allowing them to maximize their income while utilizing their organizational and leadership skills.
7. Digital Marketing Consultant
Earning Potential: $15 to $45 per hour Growth Outlook: 10% growth expected by 2031
Digital marketing consultants assist businesses in enhancing their online visibility and lead generation. Their expertise spans various digital marketing strategies, including search engine optimization (SEO), email marketing, social media marketing, content marketing, and online advertising. The growing emphasis on digital sales and marketing makes their services highly valuable.
With median hourly rates ranging from $15 to $45, digital marketing consultants have the opportunity to contribute significantly to their clients' success. The projected growth in the field ensures a steady stream of high-paying projects.
8. Editor
Earning Potential: $20 to $40 per hour Growth Outlook: Over 10,000 annual job openings
Editors and proofreaders are integral to the editorial process, ensuring written content adheres to specific guidelines. They meticulously review and revise text for syntax, punctuation, flow, style, and factual accuracy. Editors play a vital role in producing high-quality content across various media.
Freelance editors have a median pay rate, and their services are in demand across industries. While the overall job outlook may show a slight decline, the abundance of annual job openings ensures ample opportunities for freelance editors.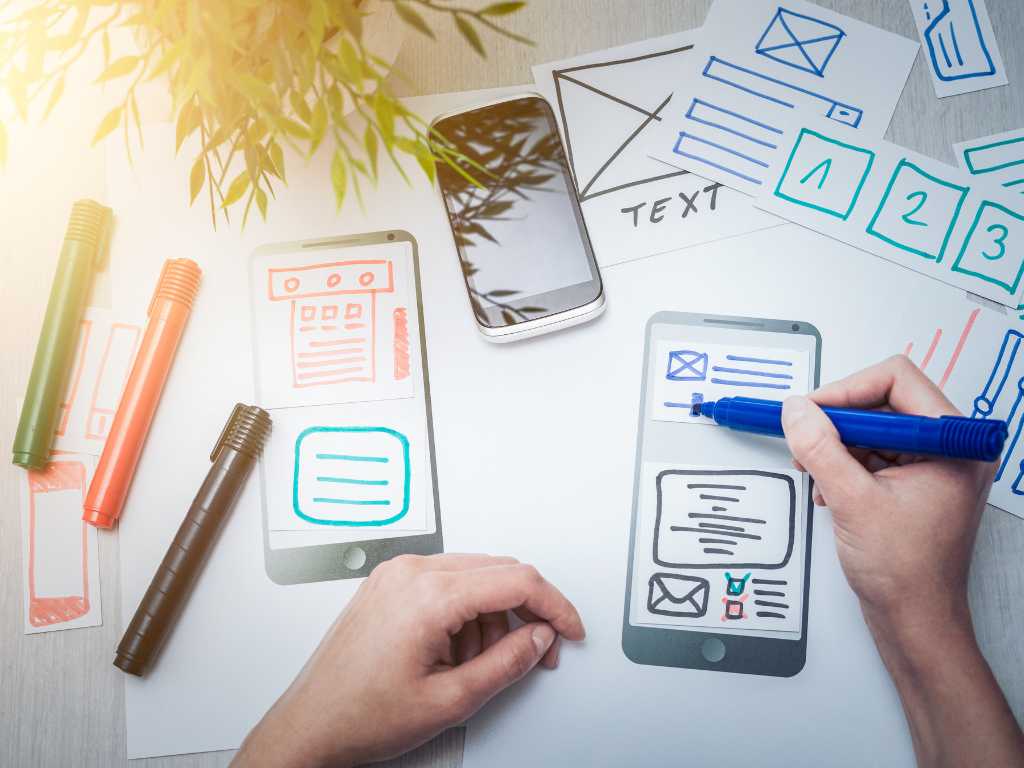 9. Mobile App Developer
Earning Potential: $18 to $38 per hour Growth Outlook: 25% growth expected by 2031
Mobile app developers are responsible for creating native, hybrid, or cross-platform mobile applications. Their roles range from building apps from scratch to enhancing existing ones with new integrations. Proficiency in programming languages such as Swift or Kotlin provides a competitive edge in this field.
The software development sector is on an upward trajectory, with a high demand for mobile app developers. As businesses seek to establish a strong mobile presence, freelancers in this domain can command competitive rates.
10. Social Media Manager
Earning Potential: $14 to $35 per hour |Growth Outlook: 10% growth expected by 2031
Social media managers play a pivotal role in helping businesses promote their products and services directly to their target audiences. They formulate and implement marketing strategies across various social media platforms, enhancing lead generation and communication techniques.
Freelance social media managers can work with multiple brands simultaneously, providing expert guidance on content generation and targeting. The consistent demand for professionals in marketing and advertising management ensures a steady stream of opportunities.
11. Web Designer
Earning Potential: $15 to $30 per hour Growth Outlook: 23% growth expected by 2031
Web designers are instrumental in creating and updating websites to meet specific requirements. Their creative and technical expertise allows them to produce high-quality webpages and other website features. Proficiency in programming languages and UX design programs enhances their effectiveness in handling diverse projects.
Freelance web designers can expect to command competitive rates, with the projected growth in the field ensuring a steady supply of projects.
12. Programmer
Earning Potential: $15 to $30 per hour Growth Outlook: Approximately 9,600 new jobs annually
Programmers play a pivotal role in today's digital world by writing code that controls the features and functions of computer and mobile applications. They ensure the smooth operation of systems, handling maintenance routines and troubleshooting technical issues. Professionals with advanced programming skills help businesses navigate software and web development challenges.
Despite a slight projected decline in employment, programmers can access well-paying jobs and contribute to technological advancements.
13. Virtual Assistant
Earning Potential: $10 to $20 per hour Growth Outlook: 8% decline expected for administrative assistant roles, but over 350,000 annual openings for secretaries and administrative assistants
Virtual assistants play a crucial role in assisting clients with various administrative tasks, such as data entry, calendar management, email correspondence, and errand running. Their services enable busy individuals, particularly small business entrepreneurs, to focus on core operations.
Freelance virtual assistants can secure a steady stream of administrative projects, offering their skills and expertise to clients worldwide.
Conclusion
As we explore the top 13 highest-paying freelance jobs in 2023, it becomes evident that the freelance landscape is ripe with opportunities for individuals seeking flexibility, autonomy, and financial rewards. Whether you are an experienced professional or just starting your freelance journey, these roles offer a pathway to career growth and fulfillment.
Seize the opportunities that 2023 brings, embark on your freelance journey, and shape a career that aligns with your passions and aspirations. The future is yours to craft, one freelance project at a time.
You may be interested in this article also Assessing Freelance Worth