In the digital age, social media platforms have transformed from mere outlets for personal expression to powerful tools for entrepreneurship and income generation. With billions of active users worldwide, social media provides an immense audience to reach, engage, and monetize. If you're looking to leverage your social media presence for financial gain, here are ten creative ways to make money on social media.
1. Influencer Marketing: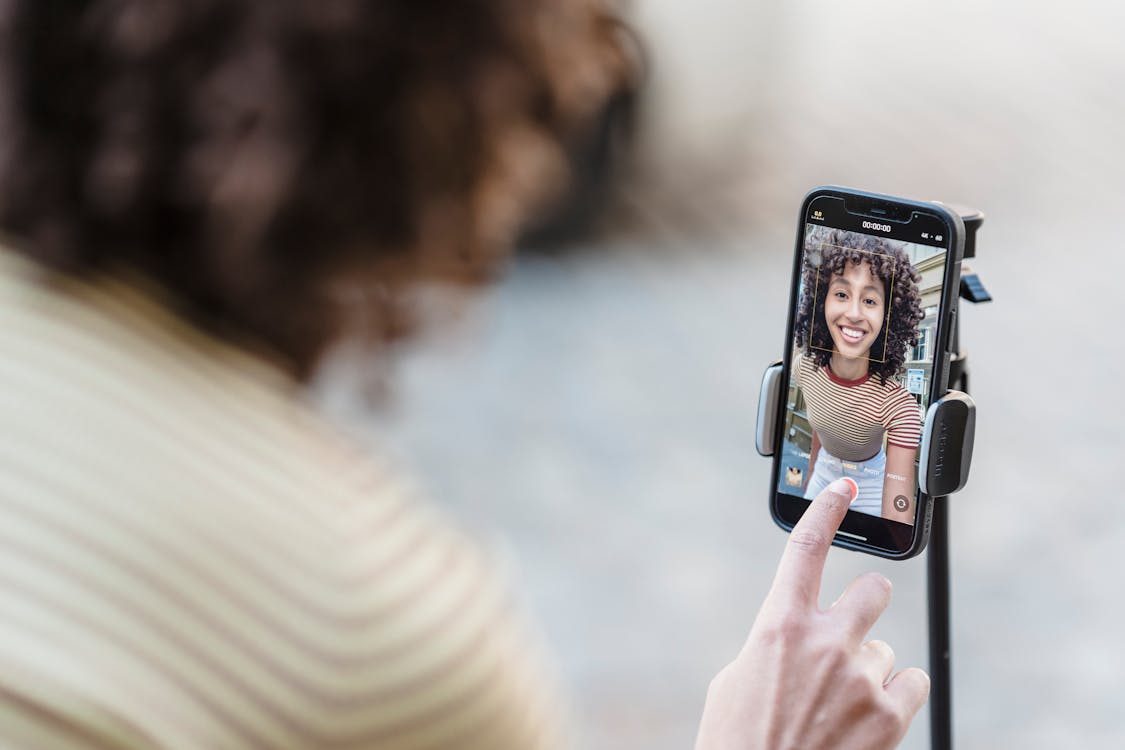 Influencer marketing has become a cornerstone of modern advertising. Brands collaborate with social media influencers, individuals with a significant following and engaged audience, to promote their products or services. As an influencer, you can earn money by partnering with brands for sponsored posts, shoutouts, product reviews, and even long-term partnerships.
To succeed as an influencer, focus on building a niche-specific audience and creating authentic, valuable content. Engage with your followers, showcase your expertise, and be selective about the brands you choose to work with. Genuine recommendations resonate with your audience and can lead to lucrative collaborations.
2. Affiliate Marketing:
Affiliate marketing is a popular method to earn money on social media. You can partner with companies and promote their products through unique affiliate links. When someone makes a purchase using your affiliate link, you earn a commission. Share your affiliate links in your social media posts, stories, or bio, and encourage your followers to check out the products or services.
To succeed in affiliate marketing, focus on products that align with your niche and provide value to your audience. Be transparent about your affiliate relationships and ensure that you genuinely believe in the products you're promoting. Over time, as your audience trusts your recommendations, your affiliate earnings can grow significantly.
3. Create and Sell Digital Products: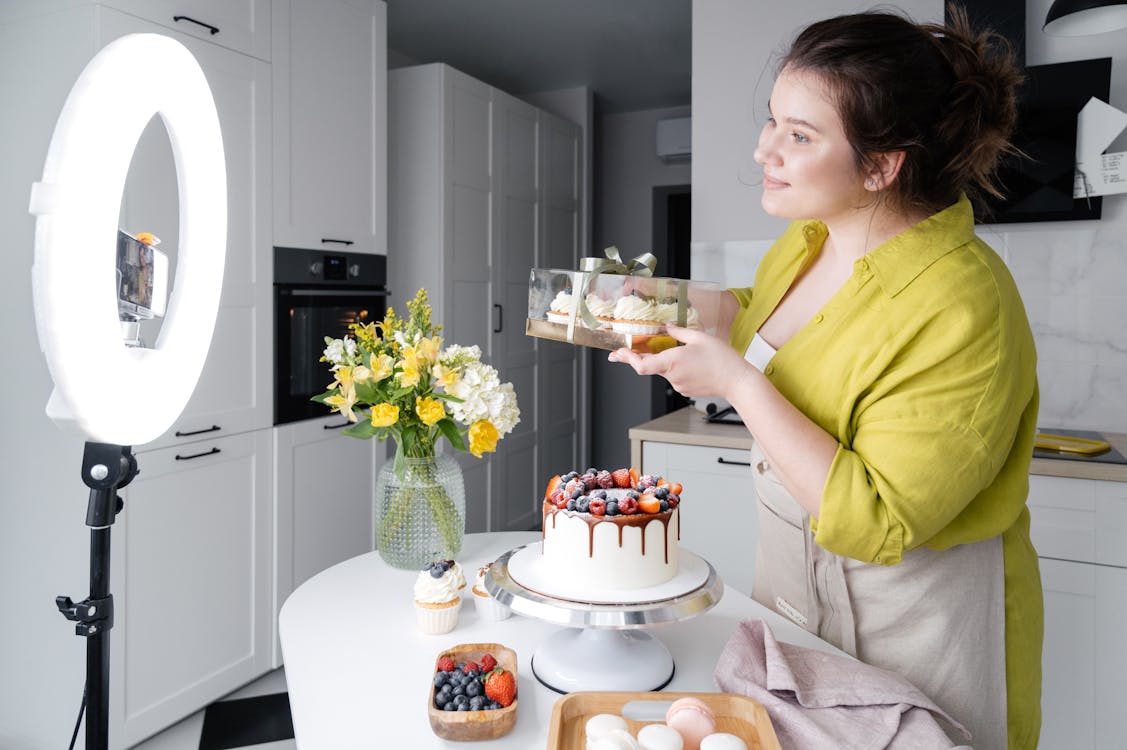 If you have expertise in a particular field, consider creating and selling digital products, such as e-books, online courses, templates, or printables. Promote your digital products on social media by sharing valuable snippets, behind-the-scenes content, or success stories related to the product.
Use platforms like Gumroad, Teachable, or Etsy to sell your digital products, and leverage social media to drive traffic to your product pages. Provide clear and compelling calls to action, and engage with your audience to answer their questions and address their needs.
4. Social Media Management:
Many businesses recognize the importance of a strong social media presence but lack the time or expertise to manage it effectively. If you're skilled in social media marketing, offer your services as a social media manager. Create content, schedule posts, engage with followers, and run targeted ad campaigns on behalf of your clients.
Build a portfolio showcasing your expertise and results, and use social media to demonstrate your skills. Highlight your ability to increase engagement, followers, and conversions. As you gain experience and demonstrate value, you can command higher fees for your social media management services.
5. Sell Physical Products: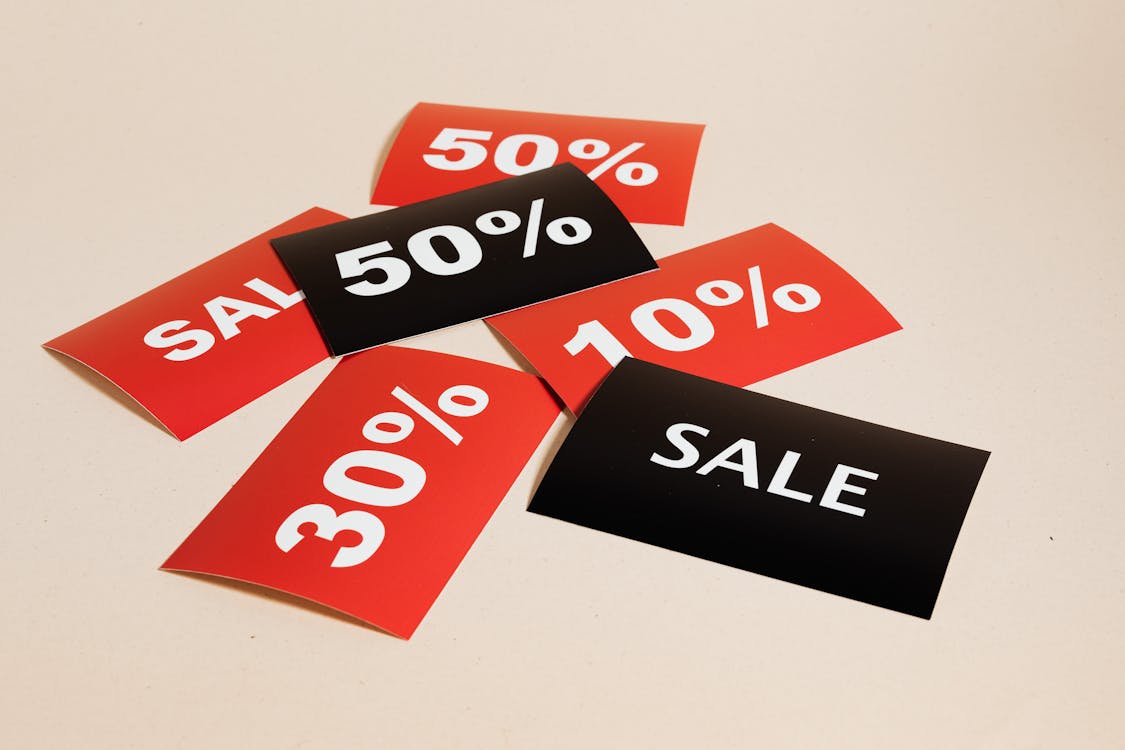 If you have a product to sell, whether it's handmade crafts, clothing, accessories, or even a unique invention, social media can serve as a powerful platform for showcasing and selling your products. Create an e-commerce store or link to existing online marketplaces from your social media profiles.
Use high-quality visuals, engaging captions, and user-generated content to promote your products. Run contests, discounts, or exclusive offers for your social media followers to encourage conversions. Engage with your customers, answer their questions, and provide exceptional customer service to build brand loyalty.
6. YouTube Monetization:
YouTube offers a monetization program that allows creators to earn money from their videos. To be eligible, you need to meet specific requirements, such as having at least 1,000 subscribers and 4,000 watch hours in the past 12 months. Once you meet these criteria, you can monetize your YouTube channel through ads, channel memberships, Super Chat, and YouTube Premium revenue.
Produce high-quality, engaging videos that resonate with your target audience. Consistency and quality are essential to growing your subscriber base and increasing your YouTube earnings. Explore diverse content formats, collaborate with other YouTubers, and use social media to promote your videos and attract new viewers.
7. Online Workshops and Webinars: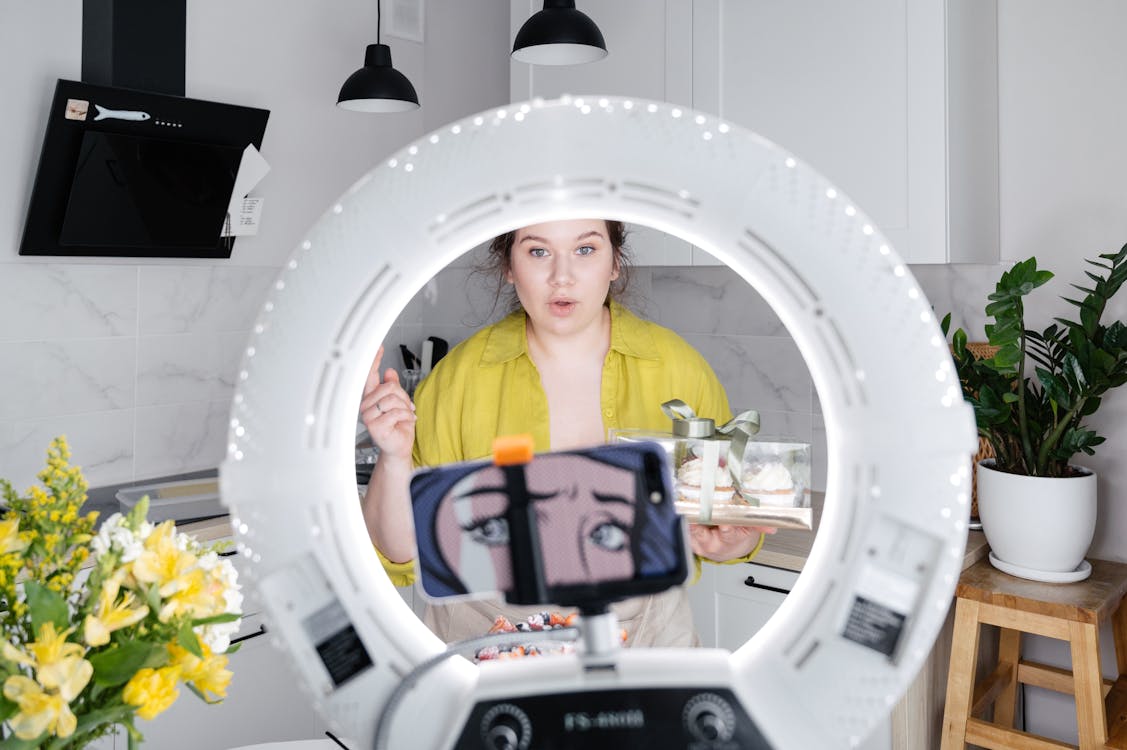 If you're knowledgeable in a specific field, offer online workshops or webinars to share your expertise with others. Use social media to promote your workshops, provide teasers or previews of the content, and showcase the benefits participants will gain.
Platforms like Zoom, WebinarJam, or GoToWebinar make it easy to host online workshops. Charge a fee for participation and ensure that your workshops deliver value and actionable insights. Collect feedback from participants to continually improve your offerings and attract more attendees through positive word-of-mouth.
8. Sponsored Posts:
Similar to influencer marketing, sponsored posts involve collaborating with brands to promote their products or services. The key difference is that while influencers often have a large following, anyone with a niche audience and engaged followers can pursue sponsored posts.
Reach out to brands relevant to your niche or area of expertise and offer to create sponsored content for them. Negotiate compensation based on your reach, engagement metrics, and the value you provide to the brand. Clearly disclose any sponsored content to maintain transparency with your audience.
9. Offer Social Media Consulting: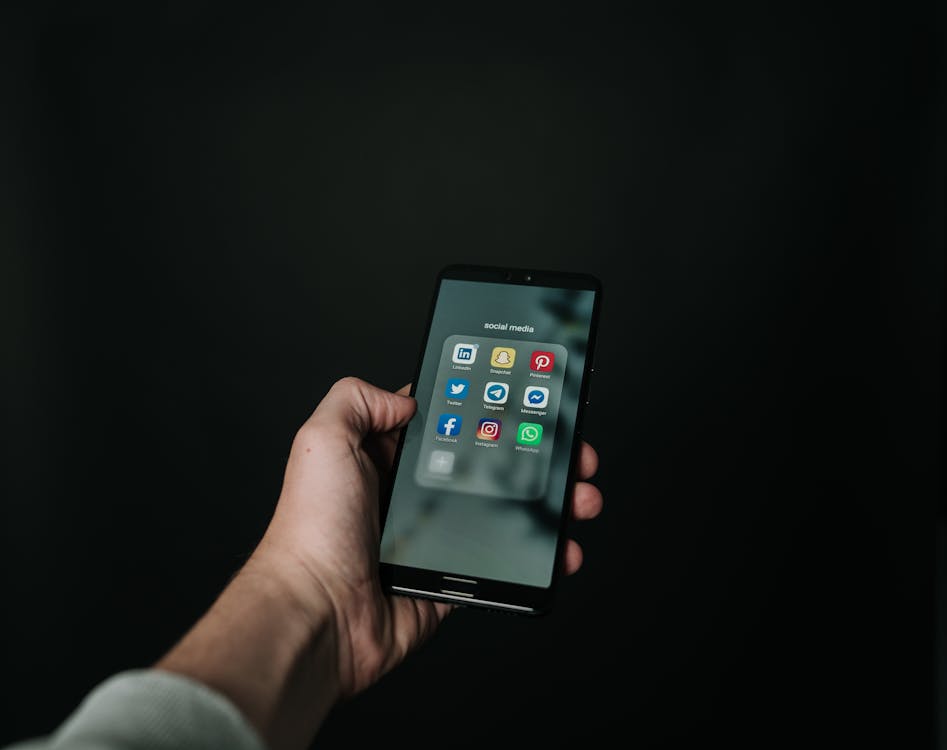 If you have a deep understanding of social media marketing, consider offering consulting services to businesses or individuals looking to enhance their online presence. Provide valuable insights, develop strategies, and offer actionable recommendations to improve their social media efforts.
Promote your consulting services on your social media profiles, sharing success stories and case studies that highlight the impact of your expertise. As you build a reputation as a social media consultant, you can attract clients seeking personalized guidance to achieve their marketing goals.
10. Virtual Events and Workshops:
Virtual events offer a dynamic way to monetize your social media presence. Consider the following steps to ensure success:
Event Variety: Host online conferences, workshops, or seminars tailored to your niche.
Ticket Sales: Sell tickets or access passes to participants, creating a revenue stream.
Social Media Promotion: Leverage social media to create buzz, generate interest, and showcase event highlights.
Sneak Peeks: Offer sneak peeks of event content to build anticipation.
Optimize with Effective Strategies
To maximize results from virtual events, employ the following strategies:
Ticket Management: Utilize platforms like Eventbrite or Hopin for seamless ticket sales and registration.
Collaboration: Partner with influencers or experts in your field to broaden your event's reach and attract a diverse audience.
Valuable Content: Deliver high-quality content during the event to provide value to participants.
Networking Opportunities: Facilitate networking interactions to enhance attendee experience.
Unlocking Online Income Potential
Social media transcends its initial purpose of connecting people. Embrace these avenues for profit:
Influencer Path: Build a personal brand and engage with your audience, paving the way for partnerships with brands.
Affiliate Marketing: Promote products using unique links, earning commissions on sales generated through your referrals.
Digital and Physical Sales: Showcase and sell digital products, eBooks, online courses, or even physical items through online shops.
Services Offerings: Provide social media management, consulting, or other services to businesses looking to enhance their online presence.
YouTube Monetization: Create engaging videos to earn from ads, memberships, and sponsorships on YouTube.
Virtual Events Exploration: Host virtual workshops, conferences, or seminars to share knowledge and earn registration fees.
Key Success Factors
To succeed in your social media income journey, prioritize these factors:
Audience Value: Consistently provide valuable content that resonates with your audience's interests.
Dedication: Stay committed to your chosen approach and consistently engage with your followers.
Strategic Approach: Plan and execute your income-generating strategies with creativity and precision.
Transform Your Presence into Profit
By embracing innovative methods and maintaining audience-centric focus, your social media presence can evolve into a rewarding and lucrative endeavor.
Amidst these established methods, there are hidden opportunities that not everyone is aware of—secret websites designed to help you earn money from the comfort of your home. These platforms often provide unconventional strategies that can be incredibly lucrative. One such example is Secret Websites to Make Money, where you can uncover untapped avenues to boost your income while working remotely.
With creativity, dedication, and a strategic approach, you can turn your social media presence into a profitable endeavor that aligns with your interests and expertise. Remember, the path to success involves adapting to the dynamic landscape of social media, understanding your audience, and consistently delivering value-driven content. As you navigate this exciting journey, these strategies can pave the way for financial growth and personal fulfillment.