Freelance jobs for creative professionals have become an increasingly popular career option, particularly among beginner freelance professionals. The allure of freelancing lies in its flexibility and potential for financial success.
In fact, as of 2021, approximately 36% of the U.S. workforce, or 59 million people, were engaged in some form of freelancing, according to a report by Upwork and Freelancers Union. Unlike traditional nine-to-five jobs, freelancing allows individuals to work from virtually anywhere and determine their own work hours.
In this comprehensive guide, we will delve into the top 10 freelance jobs tailored for creative professionals, offering insights into the specific responsibilities associated with each profession, as well as providing data on their average income levels and educational prerequisites.
Now, let's explore the top 10 freelance jobs for creative professionals:
1. Transcriptionist
National average salary: $36,302 per year – Indeed
Transcriptionists play a vital role in converting live audio or conversations into written text, a task that is especially critical in medical and legal settings.
Their work involves transcribing spoken words accurately, making these transcriptions essential for documenting important information, such as patient and client testimony.
To become a transcriptionist, individuals may need a combination of education and experience. While formal qualifications are not always mandatory, having a bachelor's degree can significantly enhance one's earning potential in this profession. Experience, particularly in specialized fields like medical or legal transcription, is highly valuable for securing clients and ensuring accuracy in transcriptions.
2. Virtual Assistant
National average salary: $44,485 per year – Glassdoor
Virtual assistants are valuable professionals who offer crucial administrative support to individuals and businesses. Their responsibilities encompass a wide range of tasks that help streamline operations and boost productivity.
Virtual assistants provide administrative support, managing calendars, scheduling presentations, creating presentation decks, and maintaining social media accounts.
Virtual assistants need a variety of skills to be successful in their roles. Some of the most in-demand virtual assistant skills include communication, both written and oral, time management, organization, resourcefulness, self-motivation, technical prowess, and critical thinking
3. Freelance Photographer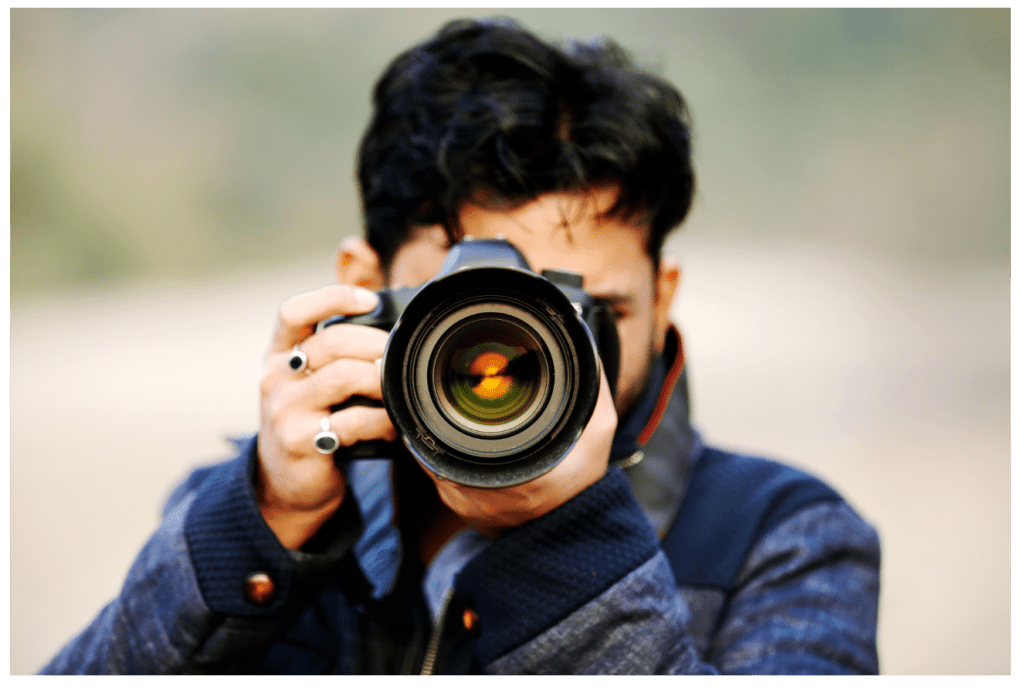 National average salary: $45,064 per year – Salary
Freelance photographers are creative professionals who excel at capturing memorable moments through their lenses.
Freelance photographers are often hired to cover special events such as weddings, birthdays, corporate gatherings, and more. Their task is to capture candid moments, document important occasions, and create lasting memories through their photographs.
To succed in this field, freelance photographers need to invest time in building a diverse and impressive portfolio. This portfolio showcases their best work and helps them attract potential clients. A strong portfolio is a vital marketing tool for photographers.
4. Graphic Designer
National average salary: $$59,970 per year – BLS
Graphic designers shape the visual identity of brands and products, producing artwork through various media. Depending on client demands, a bachelor's degree may be required, but practical experience and training can also lead to success.
Graphic designers must also have a good grasp of design principles, including lines, color, shape, space, texture, scale, dominance and emphasis, and harmony to create visually appealing designs. They should be able to communicate effectively with colleagues, clients, and other stakeholders.
5. Tutor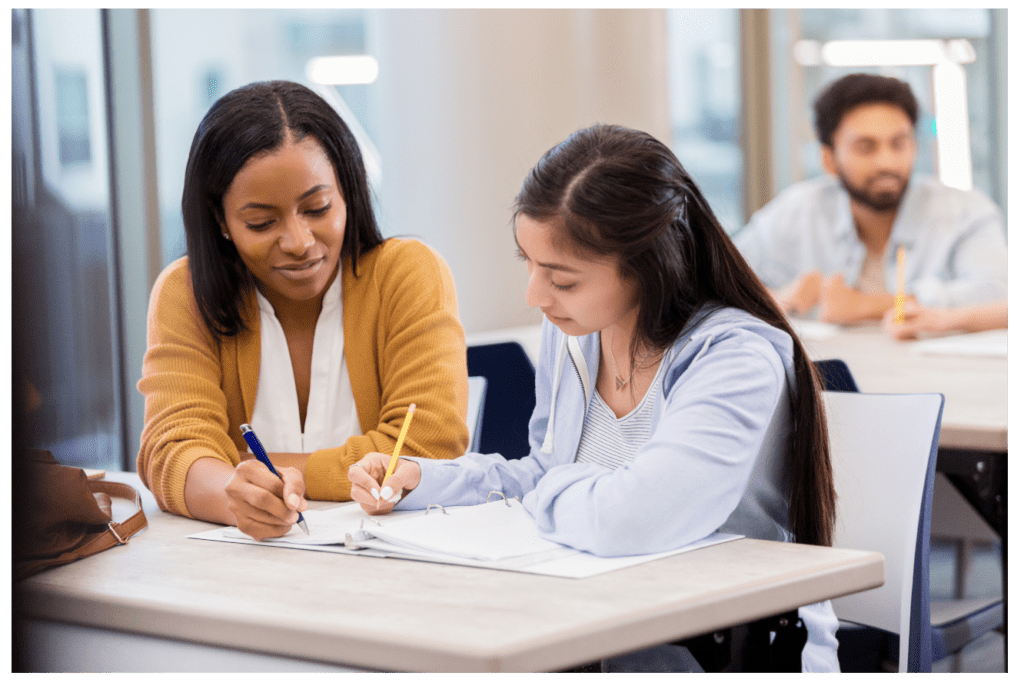 National average salary: $42,828 per year – Salary
Tutors are professionals who provide academic assistance to students in various subjects and help them improve their study skills, test preparation, and homework assignments.
To become a tutor, one typically needs a high school diploma or GED certificate, along with a tutoring license. There are various tutoring services available for high school students, including in-home tutoring, online tutoring, and personalized one-on-one tutoring.
Some of the popular tutoring services for high school students are Tutor Doctor, Huntington Learning Center, Tutor.com, Varsity Tutors, eTutorWorld, and Care.com. These services offer expert tutors in various subjects, including math, science, English, and social studies, and provide personalized instruction to help students achieve their academic goals.
6. Freelance Editor
National average salary: $64,263 per year – Salary
Editors are professionals who review and enhance written content, checking for errors and suggesting improvements. Freelance editors can work from anywhere and have the flexibility to choose their workload. 
A bachelor's degree in English or relevant experience is beneficial for freelancers in this field. As a freelancer, editors have the opportunity to hone and leverage niche skills or industry knowledge, positioning themselves as experts in their field.
7. Freelance Writer
National average salary: $115,020 per year – Comparably
This is one of the top freelance jobs for creative professionals. As a freelance writer, you will research and write articles based on assigned topics, undergo editorial review and revisions, and build a portfolio of published works. A bachelor's degree in English is a valuable asset for freelance writers, but it is not a requirement. 
If you are starting from scratch, you may want to educate yourself in some way, so you can produce quality work from the get-go. You can take online writing courses, which are typically more affordable than formal degrees, and you can work your way through them from home. 
A concentration in Professional and Public Writing is a good option for those who want to prepare for careers in publishing, editing, freelance writing, business communication, and grant writing. Additionally, you can participate in workshop courses in expository and creative writing to develop your skills as a writer
8. Communications Specialist
National average salary: $53,782 per year – Glassdoor
Communications specialists are responsible for maintaining positive relationships with media outlets. They create press releases and content articles to showcase an organization's goodwill efforts.
A bachelor's degree in communications or a related field is typically required, along with a strong portfolio. Graduates with a media communications degree can work in fields including public relations, broadcasting, journalism, writing, and filmmaking.
Some common career options for graduates with a bachelor's degree in communications include technical writing, public relations, journalism, and more.
The BA in Communication and Media program prepares graduates for careers in advertising, public relations, broadcasting, journalism, digital media, management, and international organizations. The degree also provides a strong foundation for graduate training in a wide variety of professional specializations
9. Web Developer
National average salary: $87,739 per year – ZipRecruiter
Web developers design and optimize websites, ensuring user-friendliness and effective navigation. While formal education is not mandatory, it is important to demonstrate web development skills through previous projects or professional experience.
Most clients prefer candidates to have completed a coding bootcamp or traditional degree. Internships in web development can also help build experience to add to a resume
10. Voice-Over Actor
National average salary: $70,894 per year – ZipRecruiter
Voice-over actors lend their distinct voices to scripts for various media, such as audiobooks, commercials, and video game characters.
Voice-over acting is a profession that requires honing vocal skills and gaining experience. While no specific educational pathway is required, taking voice-over training classes can help improve your skills and increase your chances of success in the industry. There are many ways to train, from self-guided study to coach-led voice-over classes. 
The best voice-over training classes can be taken online and can help you masterfully deliver everything from a captivating online course to a TED Talk or virtual conference presentation to voice acting for cartoons and skits to narrating audiobooks. 
Some of the best online voice-over classes include Voice-Over Marketing, The Official DIY Guide to Voice Acting, and The Business of Voice-Over
Exploring Other Freelance Jobs for Creative Professionals
In addition to the top 10 freelance jobs for creative professionals mentioned above, creative professionals can consider a range of related careers to diversify their freelance portfolio:
Mobile Application Developer: Collaborate with designers and scientists to build smartphone apps, enhancing their functionality over time.
Researcher: Gather and analyze information on industry trends or academic subjects, potentially contributing to publications or advising clients.
Paralegal: Assist lawyers in preparing for trials and legal proceedings, producing presentations and managing legal documents.
Social Media Coordinator: Curate content and engage with target audiences across various social media platforms to boost brand loyalty.
Video Production Manager: Create compelling video content for clients, ensuring clarity and effective storytelling.
Marketing Consultant: Work independently to promote clients' products and services through email marketing and social media.
SEO Specialist: Optimize websites to improve organic search rankings, conducting tests and providing recommendations for better performance.
Recruiter: Hire candidates based on client qualifications, maintaining candidate relationships and receiving commissions for successful placements.
Event Coordinator: Collaborate with clients to plan and execute various events, ensuring smooth operations.
Color Consultant: Assist in selecting paint colors that enhance the ambiance of interior spaces, attracting customers and foot traffic.
Conclusion: Freelance Jobs for Creative Professionals
In conclusion, the world of freelancing offers boundless opportunities for creative professionals to thrive in a dynamic and ever-expanding job market. Whether you choose to specialize in one of the top 10 freelance jobs for creative professionals or explore related careers, freelancing empowers you to pursue your passions while enjoying the benefits of flexibility and growth potential.
Dive into the exciting world of freelancing, where creativity knows no bounds, and your career possibilities are limited only by your imagination.
Excited about this blog on freelance jobs for creative professionals? You may be interested in this article also The Ultimate Guide to Succeeding in Virtual Job Choices as a Freelancer