If you're a freelancer, you know how important it is to have a solid freelance agreement in place. Freelancing contracts protect both you and your clients by outlining the terms and conditions of your work relationship.
A study by Rockcontent shows 74% of freelancers say they have clients who don't pay them on time, with 16% going unpaid for two or more months. However, it's not just about having any contract – you need to ensure that your agreement covers all the necessary legal considerations and protects your rights as a freelancer.
This article will provide you with all the information you need to understand freelancing contracts and legal considerations, including the key clauses and terms you should look out for, how to negotiate your contract, and the importance of seeking legal advice. So let get started!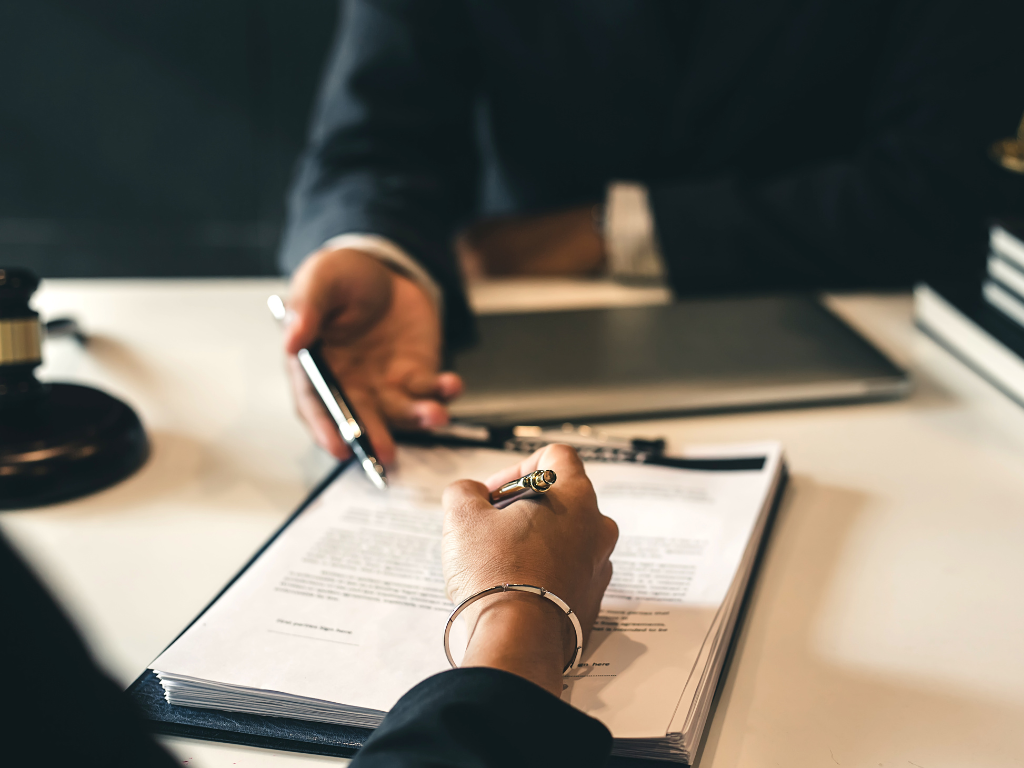 The Basics of Freelancing Contracts
If you're a freelancer, having a clear and comprehensive contract with your clients is crucial.
A freelance agreement, also known as an independent contractor agreement, is a legally binding document that outlines the terms and conditions of your working relationship with a client. It serves as proof of your agreement and protects you and your client from disputes that may arise.
When creating a freelance agreement, it's important to include specific details such as the scope of work, payment terms, deadlines, and any other relevant information. It should also contain clauses that address intellectual property rights, confidentiality, cancellation policies, and more. 
While freelance contracts are not necessarily required by law, having one provides legal protection for freelancers. It sets clear expectations for both parties and can help prevent misunderstandings or disputes. Without a contract, you may find yourself in a situation where it's your word against theirs, which can make it difficult to resolve conflicts if they arise.
The Importance of a Clear and Comprehensive Contract
A clear and comprehensive contract helps protect your interests as a freelancer. It ensures that you get paid for the work you do and that your intellectual property is protected. It also outlines the client's obligations, such as providing necessary resources or information for the project, and helps manage expectations and minimize misunderstandings.
Additionally, having a solid contract in place can help you secure more freelance work. It shows potential clients that you take your work seriously and are a professional they can trust. 
Finding a Freelance Contract Template
If you're new to freelancing, finding a freelance contract template can be helpful. There are several templates available online that can be customized to fit your specific needs. This can be a good starting point, but it's important to thoroughly review and revise the template to ensure it accurately reflects your agreement with your client.
Here is a free freelance template for anyone interested in Freelancing Contracts and Legal Considerations, download here https://wise.com/us/freelance-contract/#download-template
If you're unsure about the legal terms and conditions in your contract, it's best to consult with a lawyer who specializes in freelance contract law. They can help you understand the legal implications of each clause and ensure that the contract aligns with relevant laws and regulations.
Key Clauses and Terms in Freelancing Contracts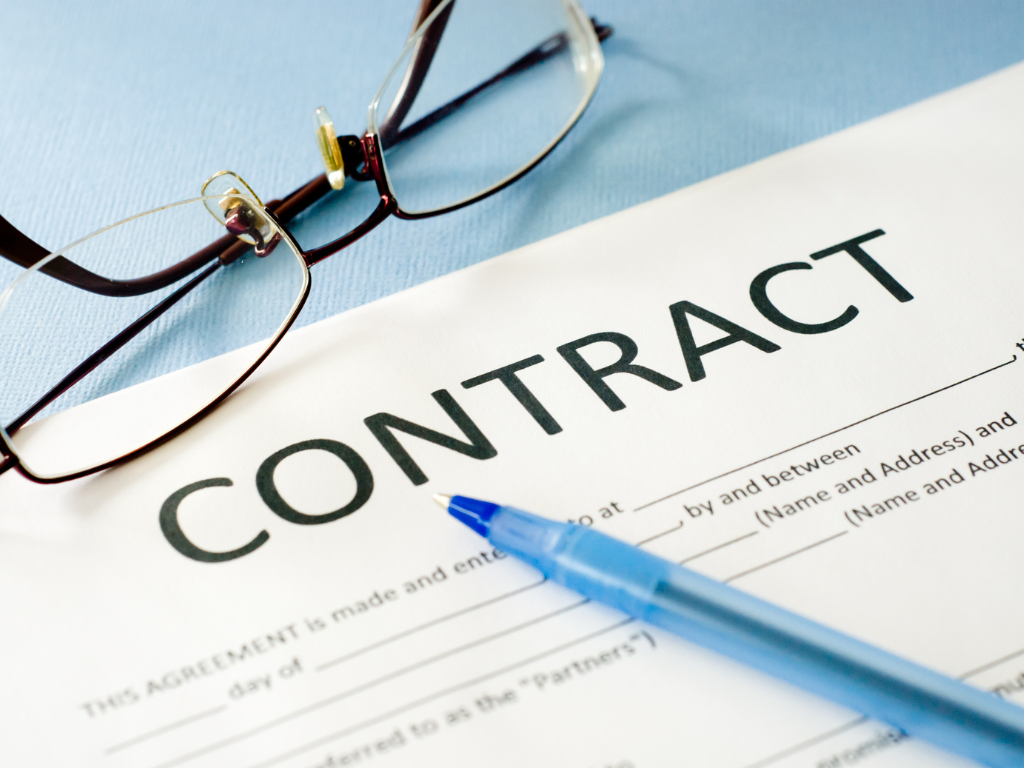 Freelancing contracts can be complex and overwhelming, which is why it's important to pay attention to the specific clauses and terms in the contract. Here are some of the critical clauses that should be included:
Payment terms: This section should specify the amount and method of payment, as well as billing cycles and due dates.
Scope of work: This section outlines the specific tasks that the freelancer is responsible for and the expected deliverables.
Deadlines: A clear timeline should be established for the completion of work, including any interim milestones.
Cancellation policy: This clause should explain the consequences of terminating the contract, including any applicable fees or penalties.
Intellectual property rights: This section defines the ownership of any work produced during the contract and how it can be used or shared.
Confidentiality: If sensitive information will be shared during the contract, this section should outline the terms of confidentiality and any exceptions.
It's important to note that while these clauses may be standard, each contract should be customized to fit the specific needs of the project and freelancer.
As a freelancer, it's also crucial to seek legal protection to ensure your rights are protected. This includes understanding your rights and obligations as a freelancer and having a solid freelance contract template that can be customized to fit each project. Legal professionals can provide valuable guidance and advice on how to protect yourself and your work.
Negotiating Freelancing Contracts 
As a freelancer, you are your own boss and have the opportunity to negotiate terms and conditions that work best for you. However, negotiations can be tricky, and it's important to be prepared to protect your interests. Here are some contract negotiation tips to keep in mind:
Clarify the Scope of Work: Make sure both you and your client have a clear understanding of the scope of work you will be providing. This will help you avoid disagreements or additional work not covered in the original agreement.
Establish Payment Terms: Discuss and agree upon payment terms, including rates, frequency of payment, and any late fees. Specify if payment is contingent on completion of the project or if it is a retainer fee.
Set Deadlines: Make sure project timelines are feasible and clearly outlined in the contract. Avoid open-ended deadlines as they may lead to disagreements and misunderstandings down the line.
Protect your Intellectual Property: Clearly specify who owns the intellectual property rights to the work you produce. Make sure you understand any limitations or restrictions on how you can use the work.
Address Confidentiality: If you will be working with sensitive information, make sure to address confidentiality in the contract. Be clear on what information is considered confidential and what happens if there is a breach of confidentiality.
Include Cancellation Policies: Outline cancellation policies in case either you or your client need to terminate the contract prematurely. Address any potential fees or consequences for early termination.
While it's important to negotiate with clients to achieve mutually beneficial terms, it's also essential to be aware of freelance contract law and seek freelance legal advice when needed. A lawyer with expertise in this area can review your contract and provide guidance on how to effectively negotiate and protect your interests. With these tips in mind, you'll be better equipped to negotiate freelancing contracts that work for you.
Ensuring Legal Compliance and Avoiding Disputes
As a freelancer, it's crucial to ensure legal compliance to protect yourself from potential disputes. By understanding and following relevant freelance contract law, you can safeguard your rights and avoid legal complications.
One important aspect of legal compliance is tax obligations. As a self-employed individual, you'll need to be aware of your tax obligations and ensure you're filing your taxes correctly and on time. Failure to do so can result in penalties and legal issues.
Another legal consideration is copyright infringement. If you're using content created by someone else, be sure to obtain the necessary permissions or licenses to avoid any legal disputes. Similarly, if you're creating content for clients, make sure you have the legal right to use any third-party materials.
Liability issues can also be a concern for freelancers. If a client is injured or suffers damages as a result of your work, you could be held responsible. To protect yourself, make sure you have liability insurance and include a liability clause in your freelance agreement.
By understanding your freelance rights and obligations and following relevant freelance contract law, you can avoid common disputes and protect yourself legally. It's always a good idea to seek legal advice when needed, especially if you're unsure about a specific clause or unsure of your legal obligations.
Seeking Professional Legal Advice
As a freelancer, seeking professional legal advice can be a wise decision. Lawyers specializing in freelance contract law can provide valuable guidance on interpreting contracts, negotiating terms, and protecting your legal rights. 
One of the primary benefits of seeking freelance legal advice is the legal protection it can offer. A lawyer can help you understand your rights and obligations under your contract, as well as provide guidance on how to best protect yourself legally.
Additionally, lawyers versed in freelance contract law can provide a freelance contract template that complies with applicable laws and regulations. This template can serve as a starting point for crafting a personalized contract that meets your unique needs. 
Overall, seeking professional legal advice can help you feel confident in your freelancing career, knowing that you're legally protected and equipped to handle any potential disputes or legal issues. 
Conclusion: Freelancing Contracts and Legal Considerations
Freelancing offers a lot of freedom and flexibility, but it also comes with legal considerations that cannot be ignored. Understanding your freelance agreement and the legal protection available to you can help you avoid disputes with clients and safeguard your rights.
Remember, having a clear, comprehensive, and customized freelance contract template is crucial, but negotiating and understanding the key clauses and terms is equally important. Seeking professional legal advice from experts in the field is always a smart move, whether it's for contract negotiation or general legal compliance.
Protect Your Freelance Career
Freelancing can be a lucrative and rewarding career path, but it is not without risks. Consult with legal professionals with expertise in freelance contract law and stay informed about the latest legal developments in the industry. By doing so, you can ensure that your freelance career is protected, successful, and satisfying.
FAQs: Freelancing Contracts and Legal Considerations
Q: What is a freelancing contract?
A: A freelancing contract is a legally binding agreement between a freelancer and a client that outlines the terms and conditions of their working relationship. It includes details such as the scope of work, payment terms, deadlines, and intellectual property rights.
Q: Why is it important to have a freelancing contract?
A: Having a freelancing contract is important because it helps protect both the freelancer and the client. It ensures that both parties are clear on their rights and responsibilities, reduces the risk of disputes, and provides legal recourse in case of any issues.
Q: What are some key clauses and terms to include in a freelancing contract?
A: Some key clauses and terms to include in a freelancing contract are payment terms, scope of work, deadlines, cancellation policies, intellectual property rights, and confidentiality. These clauses help define the expectations and boundaries of the working relationship.
Q: How can I negotiate the terms of a freelancing contract?
A: When negotiating a freelancing contract, it's important to clearly communicate your needs and expectations. Be open to discussion, but also protect your interests. Consider seeking legal advice to ensure the final contract aligns with your rights and obligations as a freelancer.
Q: How can I ensure legal compliance and avoid disputes as a freelancer?
A: To ensure legal compliance, freelancers should be aware of their tax obligations, intellectual property rights, and liability issues. It's important to stay updated on relevant laws and regulations. To avoid disputes, maintain clear communication with clients, deliver work on time, and address any issues proactively.
Q: Should I seek professional legal advice as a freelancer?
A: Seeking professional legal advice as a freelancer can be beneficial, especially when dealing with complex contracts or situations. Lawyers specializing in freelance contract law can provide guidance, review contracts, and offer necessary legal protection to safeguard your rights and interests.
Read another exciting article here: Mastering Freelancing in the Digital Marketing Industry: A Roadmap to Success